CAT-Astrophic Game Changer!
It's like UNO – just with kittens, weaponized back hair and magical enchiladas! 
Board game Exploding Kittens, created by Elan Lee, Matthew Inman and Shane Small, is set to take the world by storm after their record-breaking financial funding.
The creators aimed to raise $10,000 in less than a month after posting their ludicrous pitch onto KICKSTARTER on Tuesday in order to make one of the world's most craziest games come to life.
But what they were not prepared for was their project funding being reached within just EIGHT minutes!
At the time of publishing this post, Exploding Kittens' project has raised funds of over $4,700,000, with over 119,200 backers and still 21 days to go – setting a new record on the USA's global crowd funding platform Kickstarter.
Exploding Kittens is, apparently, a highly strategic kitty-powered version of Russian Roulette.  Players take it in turn to draw cards until the unlucky participant draws an exploding kitten and therefore loses the game.
However, inside the deck, there are cards that help you prevent the kitty from exploding such as laser pointers, kitty therapy and catnip sandwiches. Sounds too good to be true, right?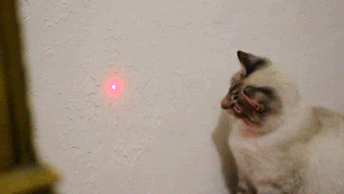 The game becomes more and more intense the longer everyone goes on without drawing an exploding kitten, whilst the chances of you getting a fiery ball of feline hyperbole in your face increases.
You just have to love some of their defuse and attack card names: Tacocat, Overweight Bikini Cat, Hairy Potato Cat and Boob Dragon. What is not to like?!
The Exploding Kittens deck comes with 56 cards, instructions and a nifty little box aimed at players aged seven and upwards.
The game is set to be sold at $20 (£13-£14) once the Kickstarter project kicks into gear later this year in July, although the fundraising project, not that they need anymore money, ends on Friday 20 February.
With the number of backers fast approaching 20,000, each fundraiser will receive a copy of the game, but you can bid for bigger and better decks.
If you pledge $35 or more, you will be sent the NSFW (Not Safe For Work) Deck – Yes we are speaking Reddit language again!
This includes one copy of the Exploding Kittens game, plus, one deck of bonus cards that were deemed too disgusting, but quite frankly amazing, to be included in the kid friendly version. This deck is for ages 30 and above.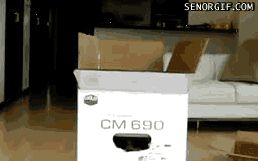 Unfortunately, exclusive decks of the Collector's Deck and the Deck of Legends are completely sold out after 205 backers snapped up the offer.
For donations of $100, you would have received two copies of both decks, Exploding Kittens and NSFW, but one of each would have been signed by the creators of the game. As they explain, "So you don't have to ruin the fancy signed decks with your filthy game playing hands."
Meanwhile for colossal pledges of $500 or more, backers would have received everything included in the previous rewards, plus, each of the game creators would draw you a custom card!
Just imagine what names they would come up with next… Three-headed Mouse? Big Boobed Bertie the Budgie? STDog? Or perhaps, Gimp Mask Garfield?
Yeah, we'll leave that down to the professionals…